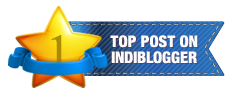 On 29th July 2014 my babies turn 2. Their bday is very important day for me. I woke up very early in that morning around 3.30 am. Look into the watch and then check out my babies are sleeping properly or not. I know that today was a big day for me and my babies also. Its a big milestone of their life.

From last 1 week my whole family my Mom, Dad, my Bro and my Sista we all are discuss only about Shourya and Naksh Bday and checking the list again and again so we will not left anything. Planning party for twins can be exciting and challenging at the same time but I am lucky to have loving and caring family who stood strong behind me and make it easy to celebrate Shourya and Naksh special day in style.

One week before I was send the invite to all expected guest. My sista and me decide the western dress code for party. Kids bday party is fun and having all friends and well wisher around to share their special day is something every child is looking forward all year long. I can completely understand this feeling as I use to do this in my childhood.

Birthday Cake is the highlight of the party. Shourya and Naksh love cake and enjoy eating it too. So my bro orderd shourya and Naksh favourite chocolate choco chips cake. My family, my friends and Shourya and Naksh enjoy a lot at party. Thankfully Shourya prove me wrong not behaving cranky at the party. Gel properly with all guest and play with them. Naksh has no problem with outsider as he is very much people friendly now.

Both played lot and get tired and sleep at 5 in the evening. I was very relaxed to see everyone was so happy. All well that ends well. Here sharing some beautiful pics of bday party. Hope you all love this. Thanks.