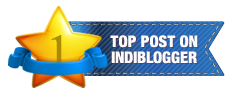 After having blast bday party Shourya and Naksh got tired and fall sleep soon in evening. So I was off duty... just kidding. As my sista come home after a long time, so we all decide to go for long drive. I was so happy as I was going out without babies, free and relax. Mom and Dad stay at home for Shourya and Naksh.

So our gang left the house me, my friend Namrata, my sista and my bro. One boy with three gals, we need one driver guys.... My bro will kill me after reading this. But it was a super fun ride for me. The weather was cloudy and romantic. Lighting in the sky. When we gang up with like minded people then the journey turn into super fun.

My bro Manas take all of us to 80 Road area, its a New Chandrapur, Datala Road. Completely under developed area. Only road is constructed , and we heard that soon there will be residential colonies has been built. But till its just a road. Clean, smooth, dark, yeah there is no light, we all enjoying that darkness with our car light.

Within a 15 min drive we reach there. Started clicking pics with my sista brand new SLR Cam. So pic courtesy goes to Shweta. She click some beautiful pics. Its was a beautiful time of my life, we all cherish that time watching our pic, and remember how much fun we all had. Promise with each other that when ever we get free time we will go for such a short ride.
After spending half an hour we head back to home, the rain was already started. I wish if I could freeze those beautiful moments. When we reach home, my cute angle still sleep, so much thankful to Shourya and Naksh for giving mumma this small break. Love you babies. And a big Thanks to Shweta, Namrata and Manas.