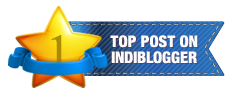 There is saying in English, "Parenting: if you are not tired, you're not doing it right". When I read this I realize this is perfectly applicable on me. I loved being tired after running behind Shourya and Naksh. My friends ask me how you manage your naughty twins and I just smile, and say whatever comes to my mind at that particular time. Yes I am learning, few things I teach my kids and few things they taught me, its beautiful give and take relationship.


Today I read very inspirational quote about parenting. I want to share this with all of you, "It's not what you do for your children, but what you taught them to do for themselves that will make them successful human being". When I read this line, something clicks in my mind, this lines defines complete meaning of parenting. This is exactly what all parents try to do.

Now my babies are sleeping so I get the time to write, how innocent they look when they sleep. "THE MOST INNOCENT BABIES IN THE WORLD". I am only mom now; no matter what happen my kids come first it's that simple. I started doing one rituals every night when I hold my shourya and Naksh in my arms before going to bed, I tell them, if I had to choose between loving you and breathing…. I would use my last breath to tell both of you… I Love You… When I say this both Shourya and Naksh laugh cuddle me, kiss me and I rejuvenate again.

I remember the day when I saw my Shourya and Naksh first time, after three day from their birth as I was in ICU. I was dying to see them. And when I saw my beautiful child and I touch them and hold them in my arm and tell them, my child when you were born, you never came with instruction. I know I have made some mistakes along the way and for those I am sorry. I am far from being the perfect parent, but I have always done the best I could. The mistake I have made came out of lack of understanding, not a lack of love because from the moments you were born into my life, I know I would love you with all I am. On the day you were born I looked into your eyes and all my dreams came true. I love you more than you will ever know, now for all eternity.