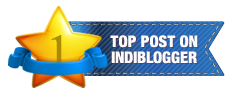 When ever Jay come to meet all of us at Chandrapur he spend all his time with kids. Shourya and Naksh love his company, I know and understand coz of busy schedule he is not able to spend much time with babies but as he free from his work he is only Daddy and I love this quality of Jay a lot.
Jay say this is his moment to reconnect with Shourya and Naksh. Jay told me that as a dad, he constantly feel torn between needing to be a strict "Tiger Dad" vs. wanting to be a "fun dad." On the one hand, I have a responsibility to protect my kids and teach them the right life skills. On the other hand, I want to have close bonds with them, to share in their lives, and not to be the bad guy all the time. This is what fatherhood is....
When Jay was here he take shourya and Naksh for long long for every morning and evening, both enjoys it lot and now ask me for the same. Well like a Jay we all me and my Shourya and Naksh miss his dad a lot.

Jay say the key to fun together, I found, isn't in trying to be the perfect dad for my sons--it's in just being their dad.